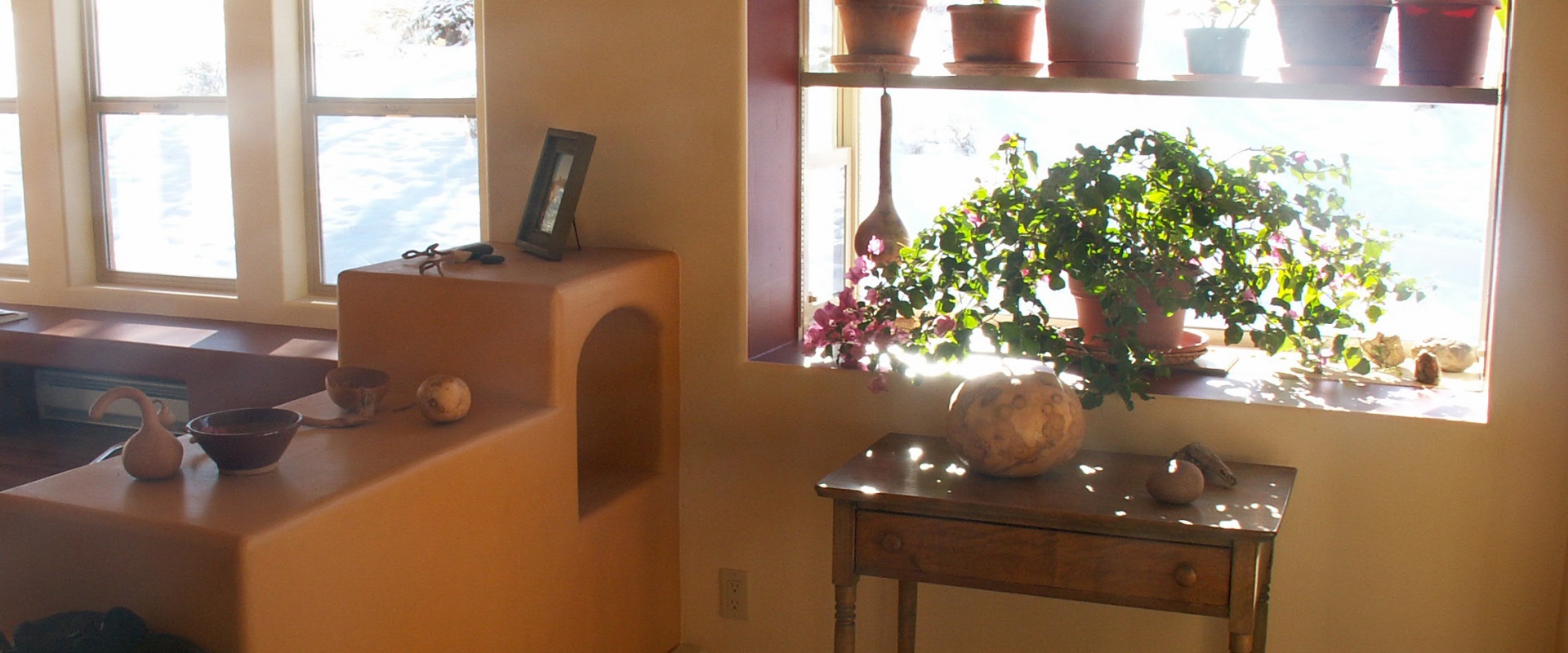 Walton Residence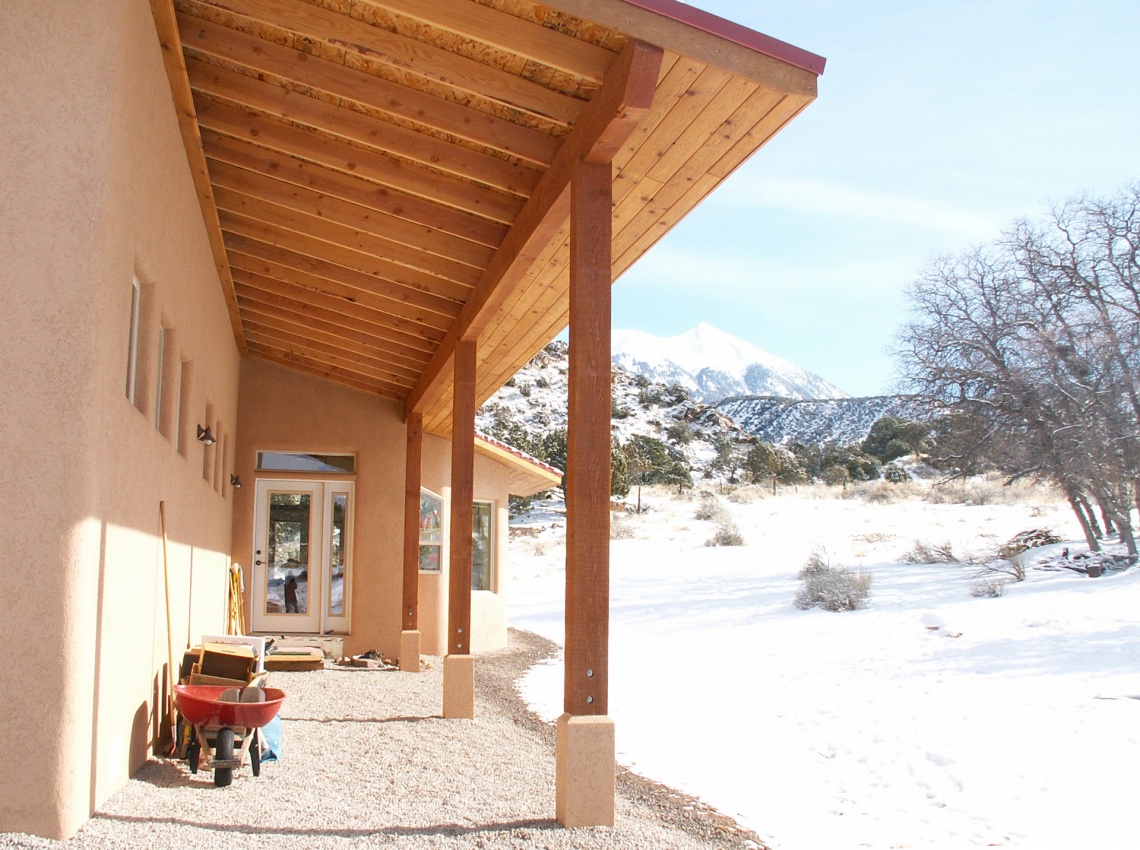 The Walton Residence is a 1600 square foot private residence on Pack Creek Ranch, tucked away among the junipers and sage at the base of the La Sal mountains in southern Utah.
Design
The owners desired a space designed for privacy while taking in views and optimizing natural light. Spacial arranging located the living areas toward light and views, using minimal square footage while maintaining open-plan living. Their preference for soft edges, warm colors, and natural materials are demonstrated throughout the home and complement their desert surroundings.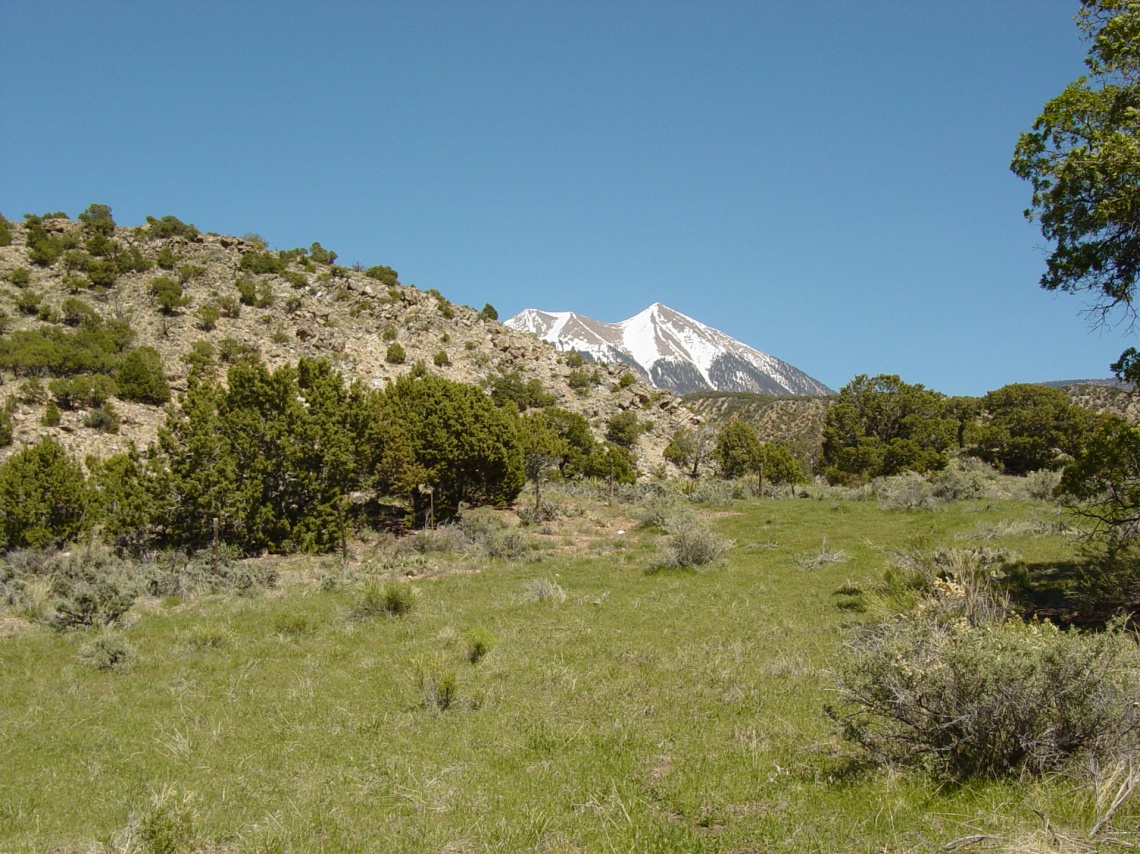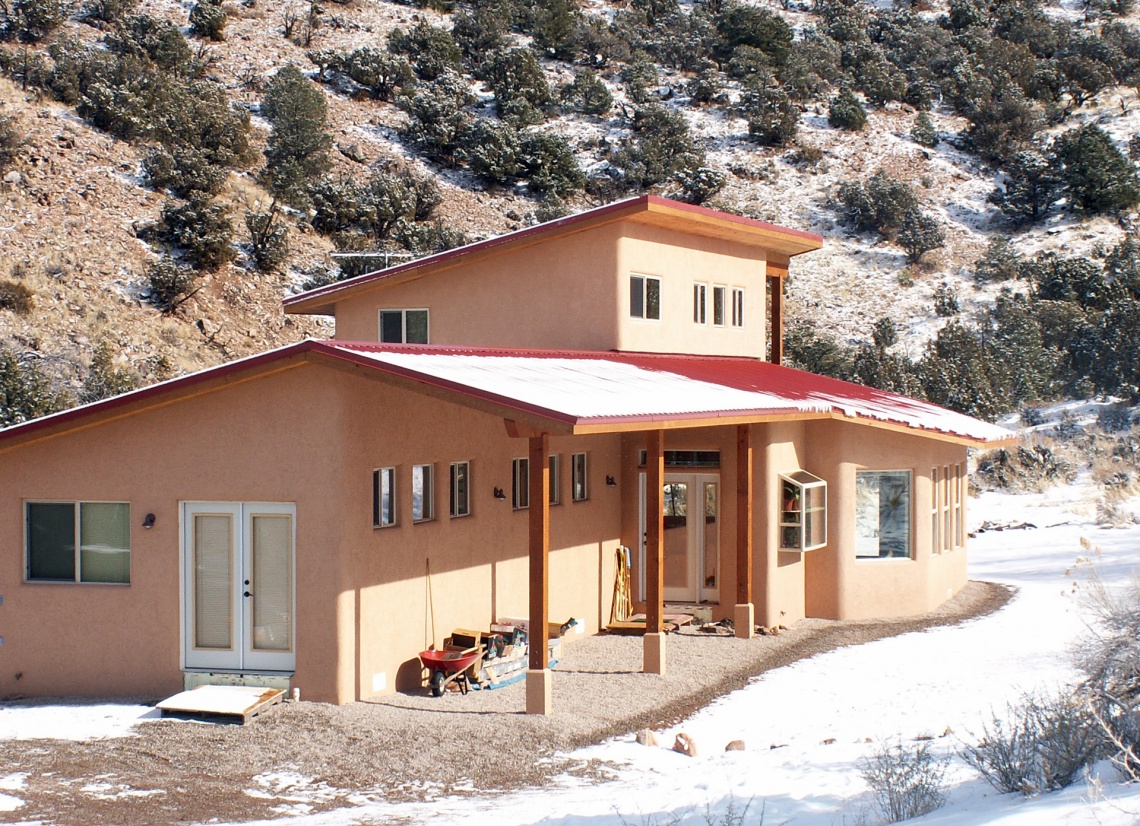 Materials
ICF (Insulated Concrete Form) wall construction creates an R-30 wall system that is efficient, soundproof, and fire resistant. Recycled cellulose roofing insulation was used under a durable metal roof finish. Locally harvested wood posts, beams, and siding were utilized, minimizing transportation costs and impacts while supporting the local economy.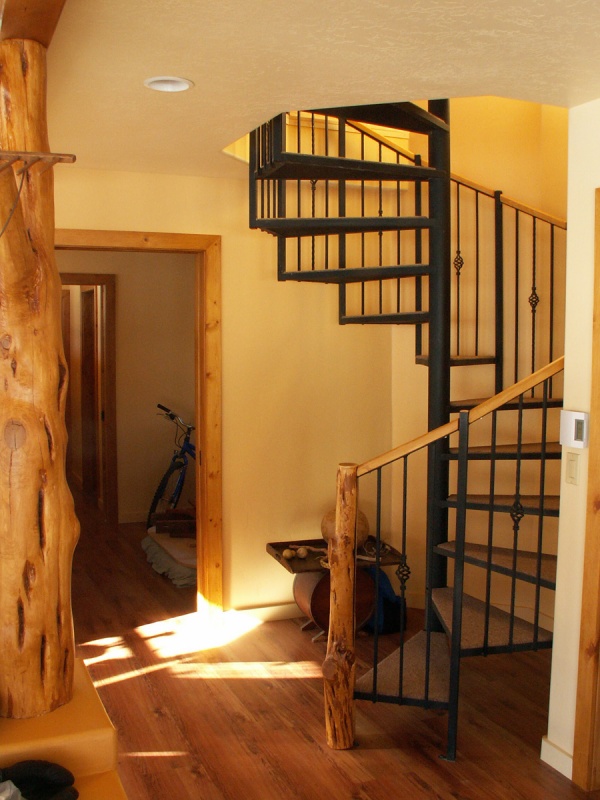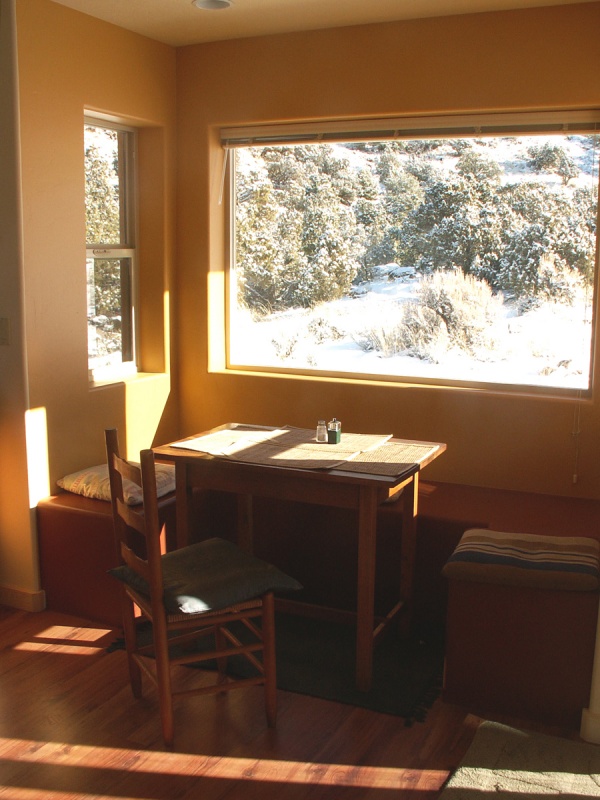 Interior Quality
Low-maintenance hard surface flooring reduces allergens and low-VOC finishes improve indoor air quality.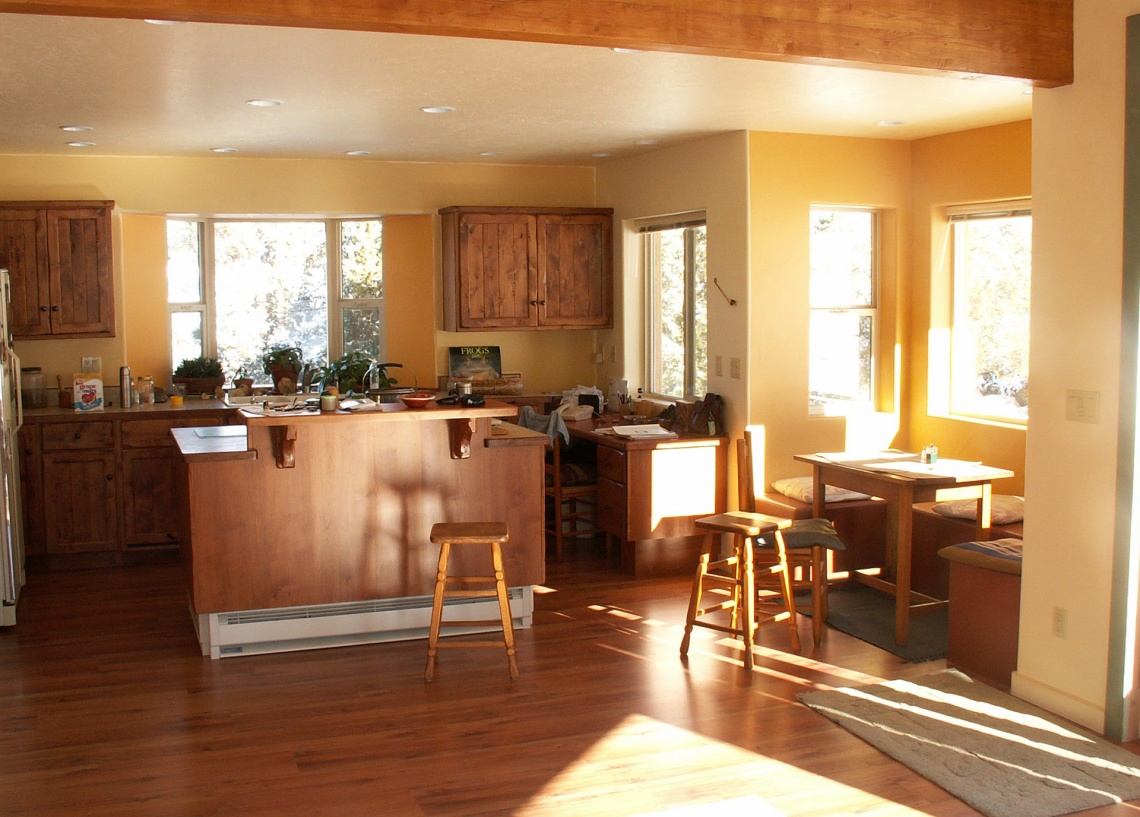 Energy & Water Efficiency
The passive solar design incorporates a south facing orientation, low-e windows, and properly sized overhangs. Energy consumption is reduced by using-efficient lighting coupled with daylighting strategies, an Energy Star heating system with room by room control, and cooling by natural ventilation.