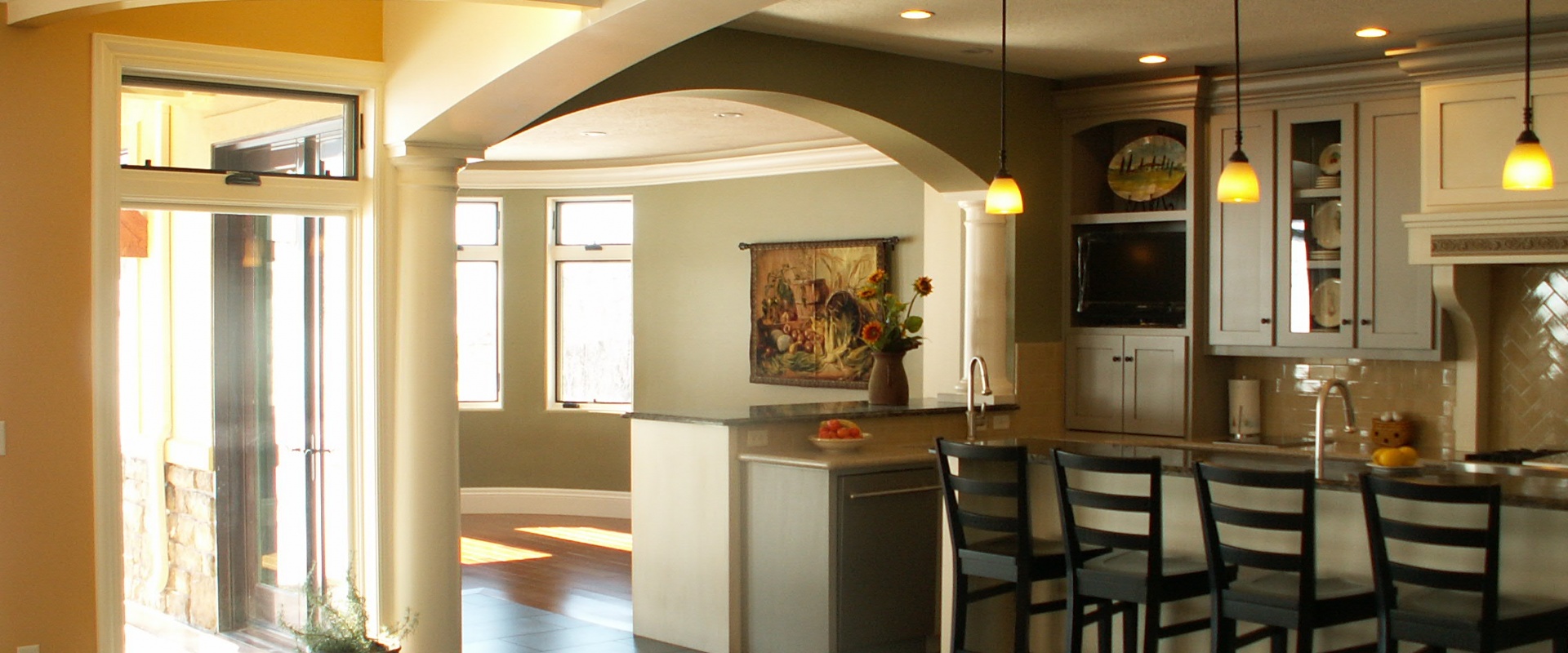 Stafford Residence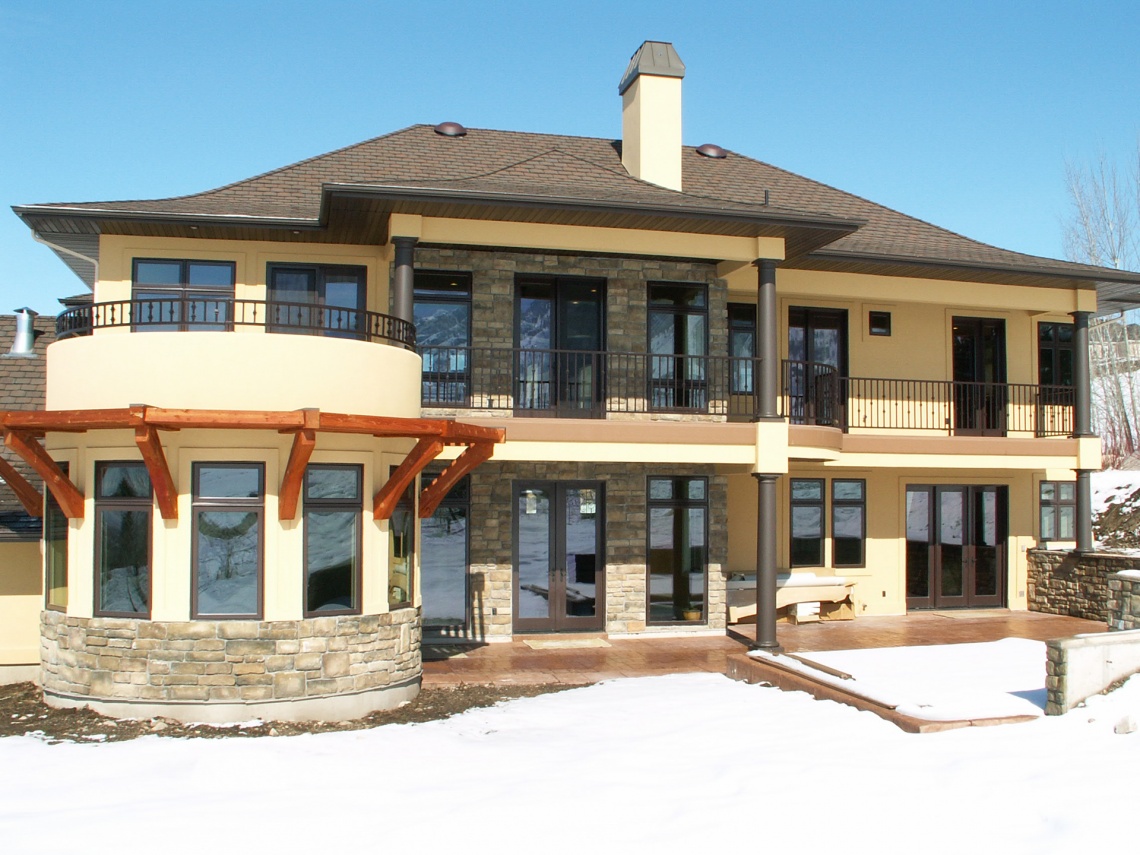 The Staffords are involved in renewable energy, energy-efficiency, and clean technology advocacy and development. They wanted their Tuscan/Italian-styled home to reflect those values while incorporating their love of music, cooking, and entertaining. The house was awarded a Five-Star-Plus Energy Star rating with an HERS Index of 44 (indicating it is 56% more energy efficient than a HERS reference home built to the 2006 International Energy Conservation Code).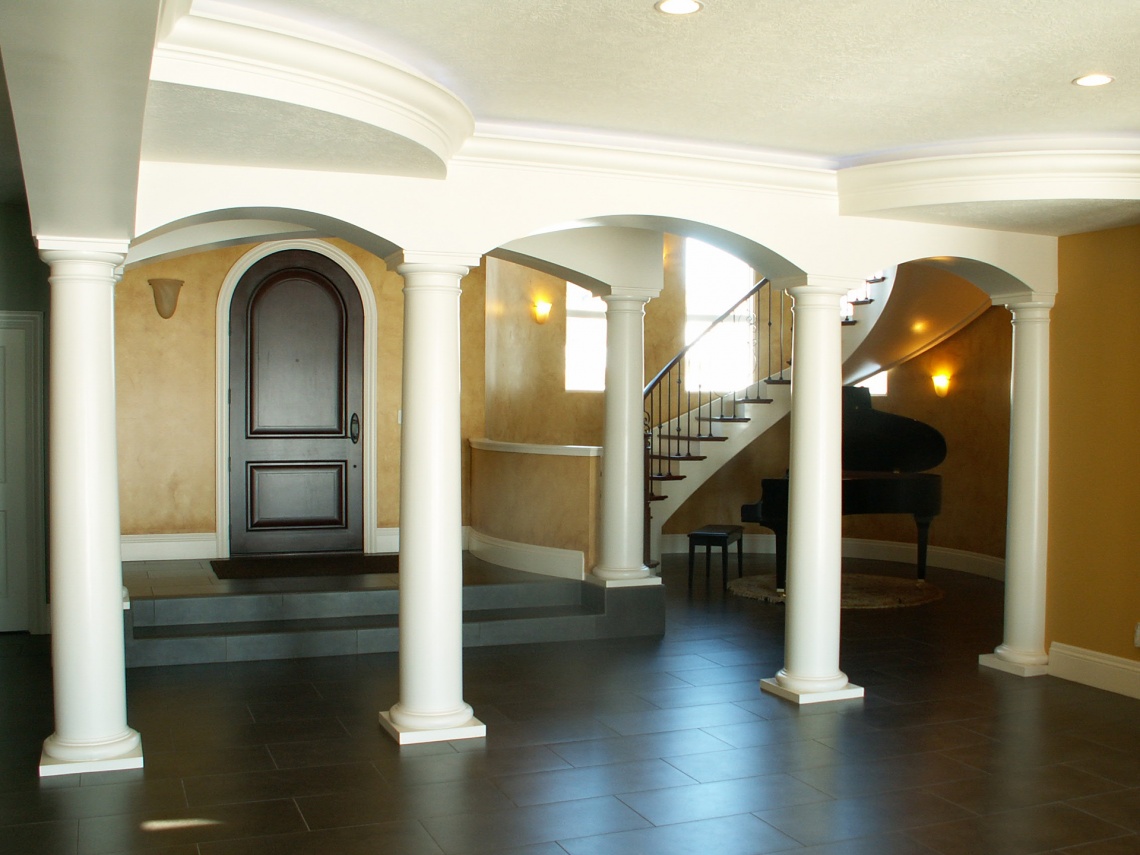 Design
Open floor plan for living, kitchen, and dining areas offers plenty of room for entertaining. The primary living areas are arranged to take advantage of daylighting and southern valley views. The garage is located to the west in order to protect living spaces from the summer western sun.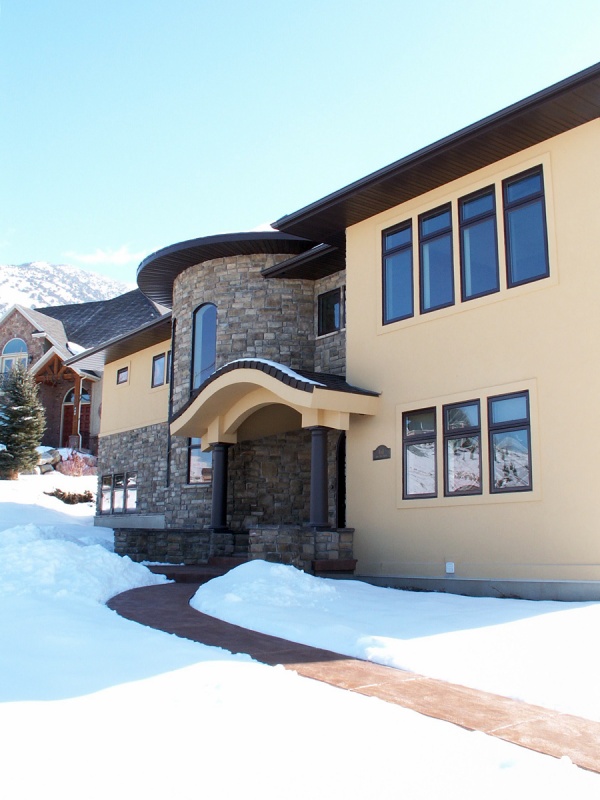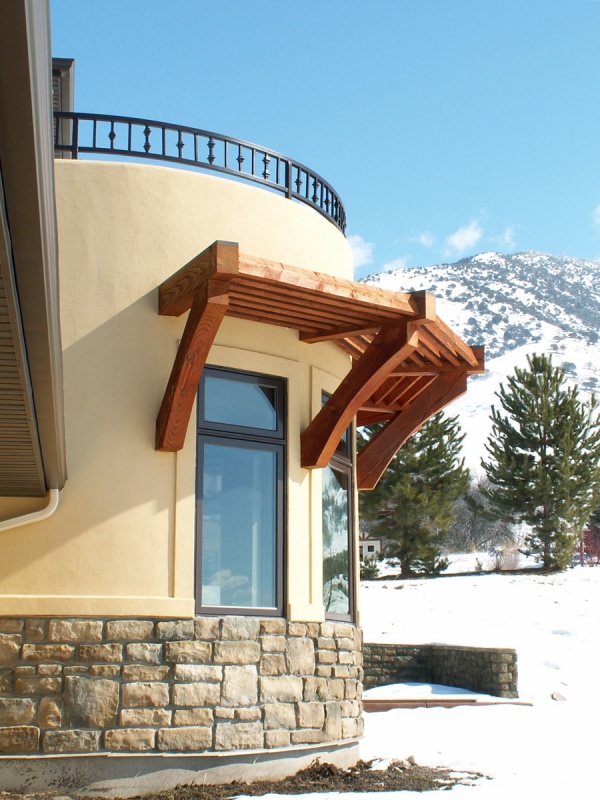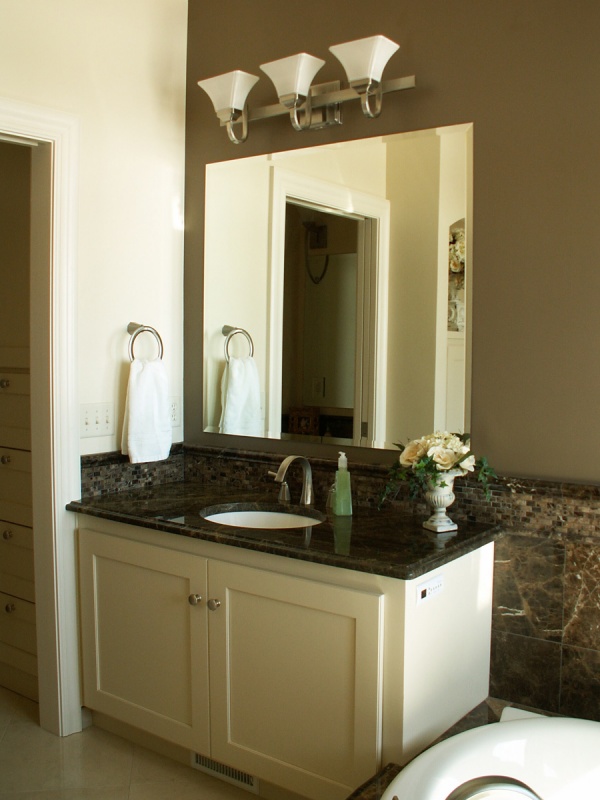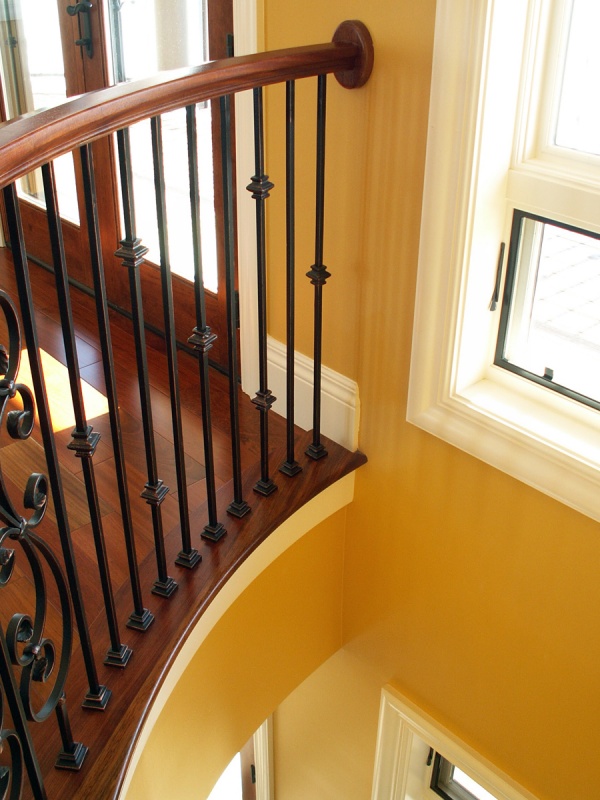 Materials
The home was constructed using 2x8 wood framing with Icynene wall insulation. Countertops in the offices and powder room were made of recycled paper; tiles made from recycled glass were used in the upstairs bathroom. Trex decking was utilized outdoors for its durability and low-maintenance.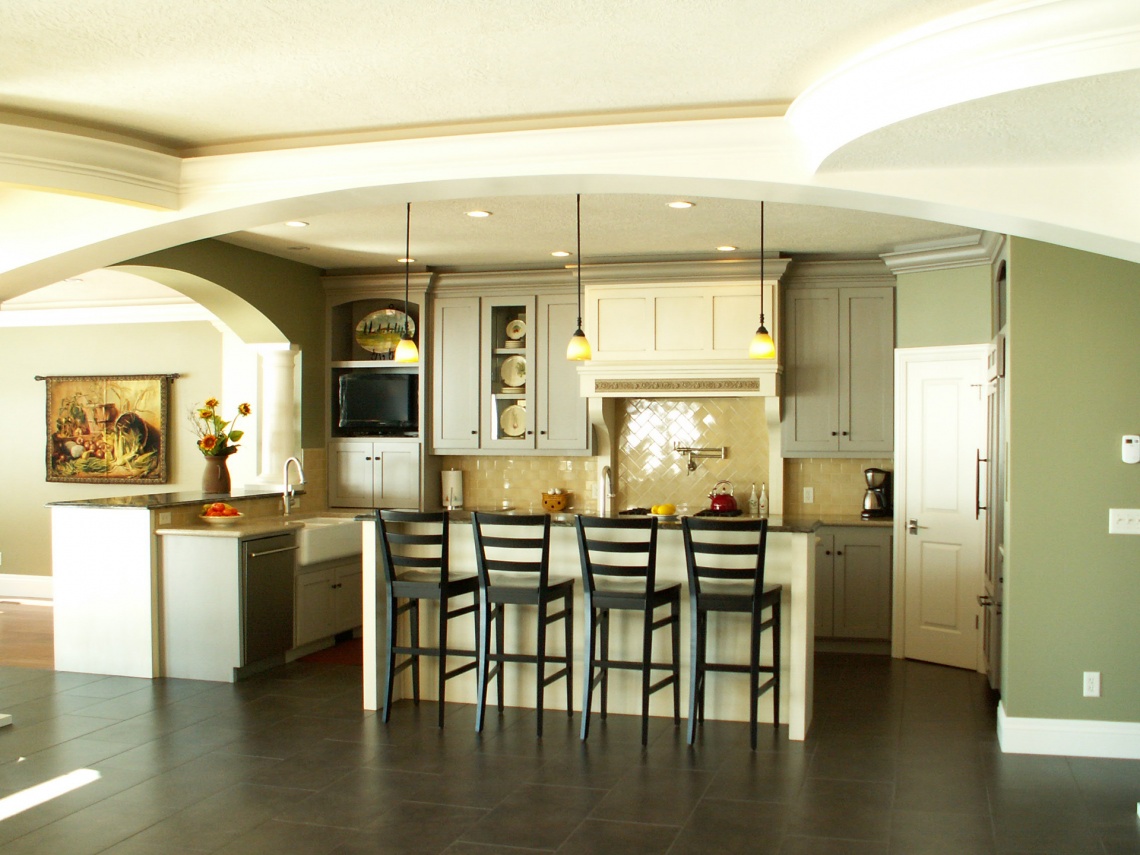 Indoor Quality
Low-VOC paints and formaldehyde-free cabinetry improve indoor air quality by eliminating products that off-gas. The design takes advantage of open spaces between levels to facilitate heating and cooling circulation. Radiant heat floors add to the home's comfort and energy efficiency.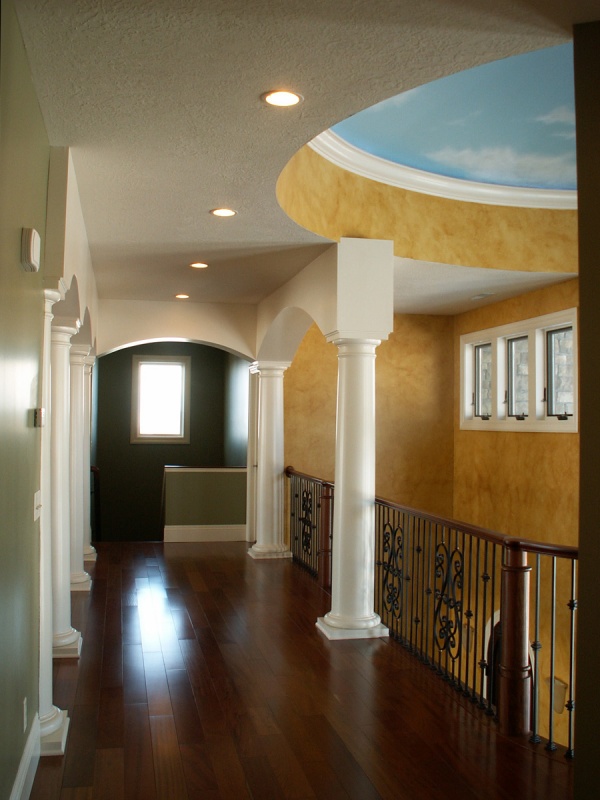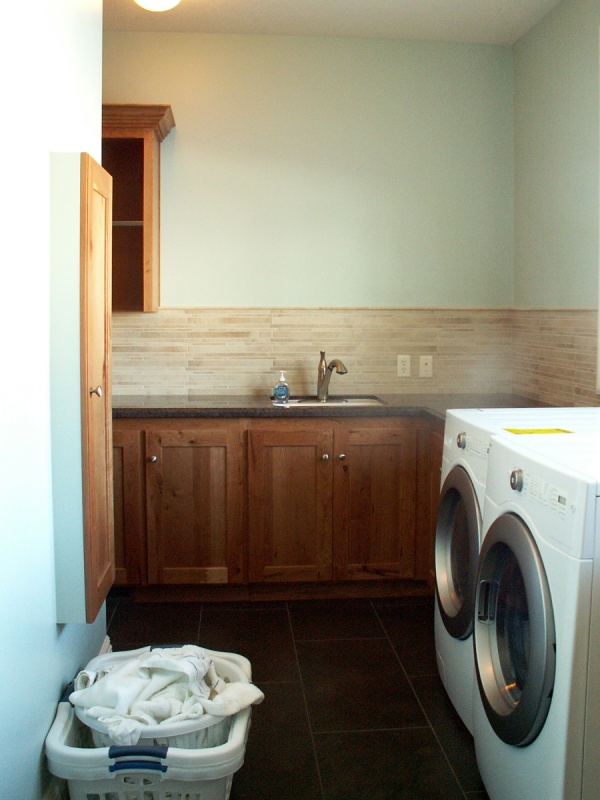 Energy & Water Efficiency
Energy Star windows, doors, and appliances helped the home achieve its HERS index of 44. The passive solar design took advantage of a south facing orientation, included low-e windows, and featured properly sized overhangs; light coves utilizing CFL and LED offer an efficient alternative for lighting. The indoor climate is designed to be maintained through an insulated concrete slab, ground source water heating and air cooling system, and operable windows and ceiling fans to facilitate ventilation. Dual-flush toilets were used to increase the home's water efficiency.