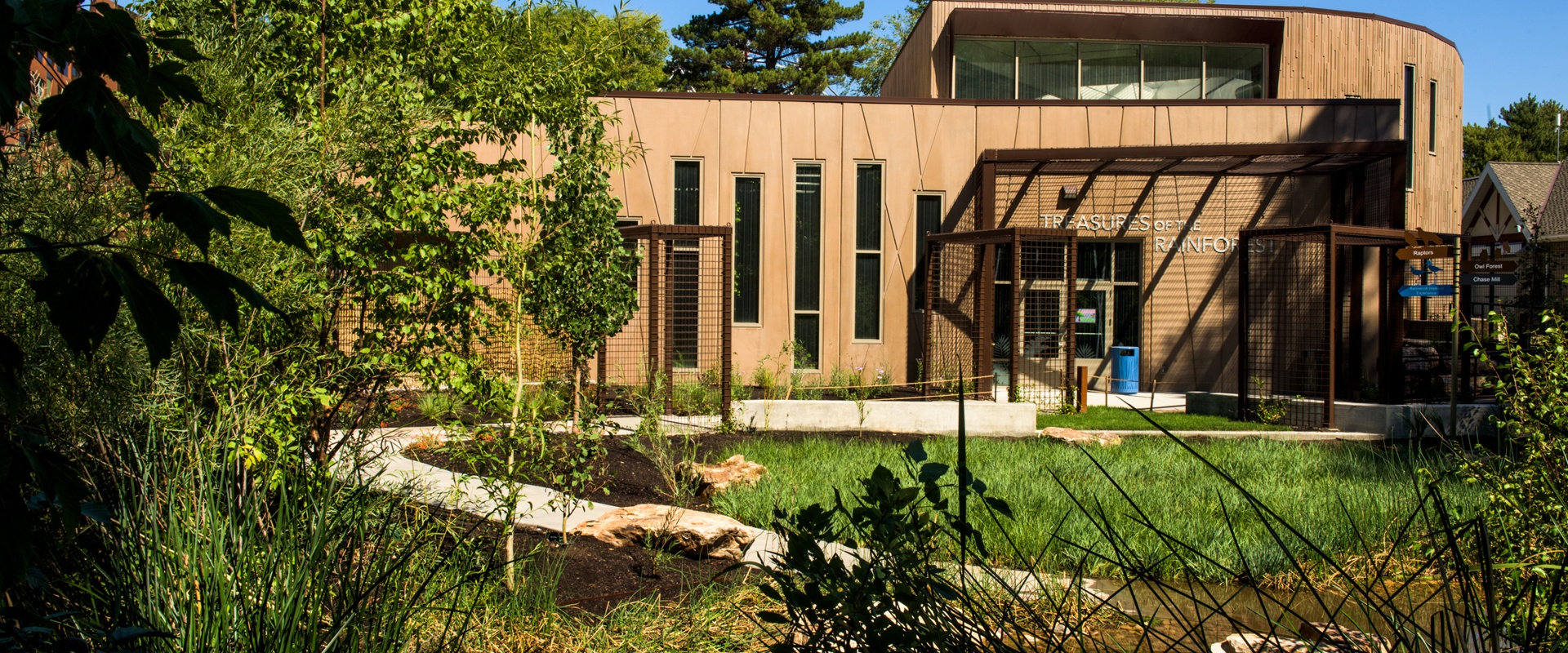 Treasures of the Rainforest Exhibit - Tracy Aviary
The design of the Treasures of the Rainforest exhibit embodies Tracy Aviary's mission to inspire curiosity and caring for birds and nature through education and conservation. The tropical exhibit transports visitors to the rainforest through the use of indigenous landscape plants and native bird species, allowing visitors to feel immersed in the interactive environment as they meander along a naturalistic path. This creates a memorable and unique backdrop for the conveyance of educational messages and demonstrations. The exhibit is a healthy and enriching space that brings visitors back year-round.
The building is designed to be compatible in scale and massing with adjacent buildings and landscapes. The location enhances the relationship and connection between Tracy Aviary and Liberty Park, where the aviary is located. The interior experience is full of texture, movement, and light to create a pleasant atmosphere for its inhabitants and visitors. In addition to the notable bird and plant collections, several key design features are incorporated, such as: screened views through winding paths and vegetation, a feature buttress root tree, field station gathering spot, and an elevated forest overlook. All of these features add fun and exploration to the experience. In addition, the exhibit's design is bird-safe inside and out and allows easy access for caretakers to access the birds and maintain the plants.