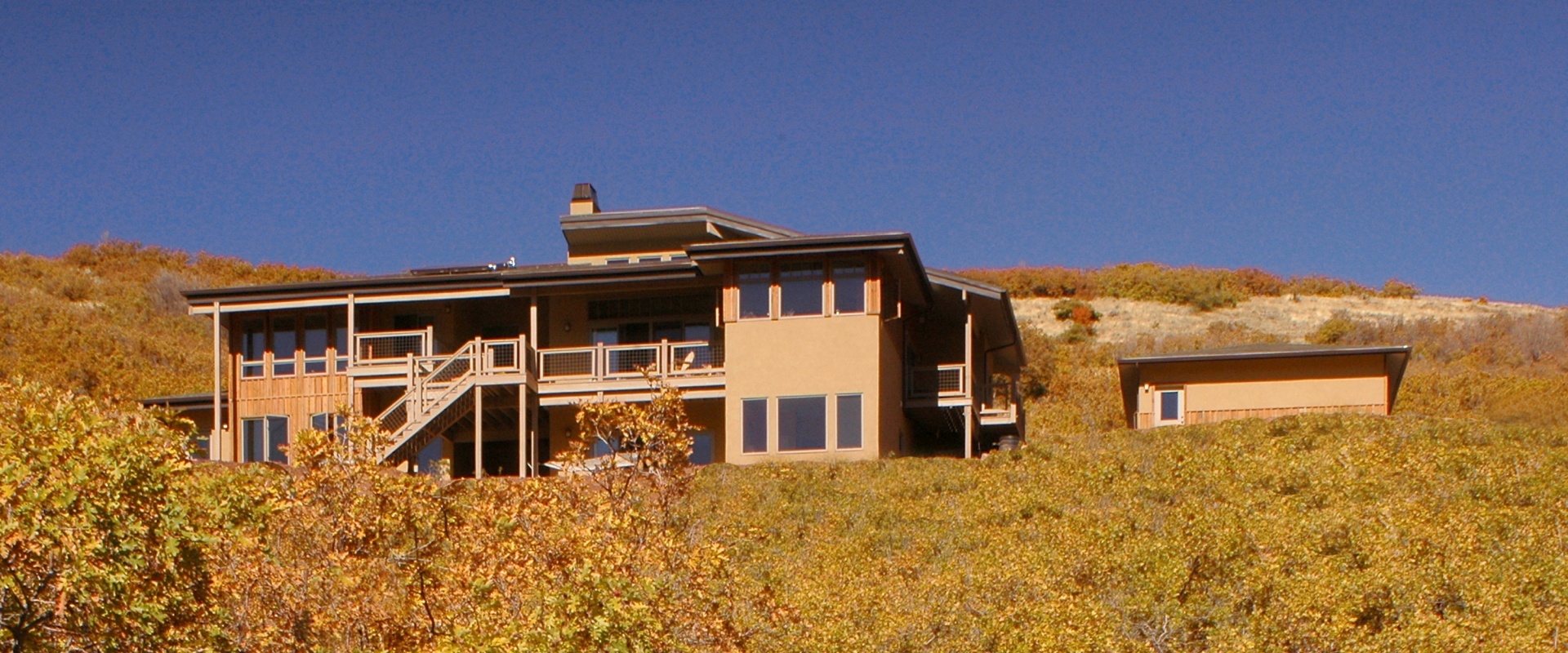 Backman Residence
The Backman Residence is a home for an active family of 4 who have set high standards for sustainability and environmental responsibility in their lives. The design process was driven by creating a home that would support this ethic. This remarkable site with spectacular views, solar access for energy production, and access to recreation just steps from their front door spoke to their love of nature.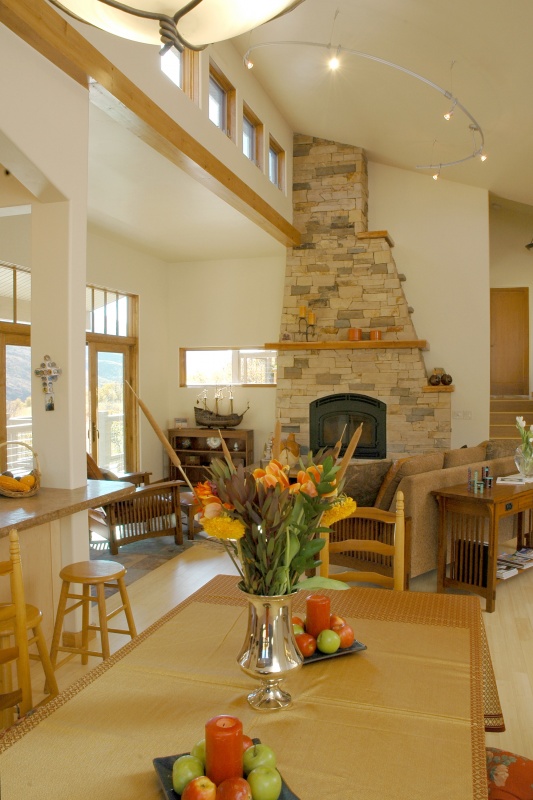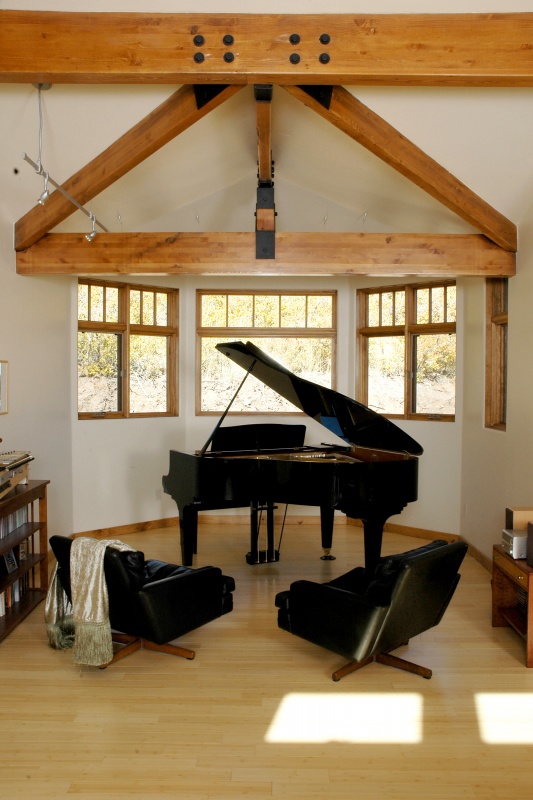 Design
Open communal spaces coupled with options for privacy meets the needs of the family through efficient flow of spaces. Inspired by the mountain setting, the home is oriented to take advantage of views from almost any angle and features spaces which suit the family's interests in music, outdoor living, and spending time together.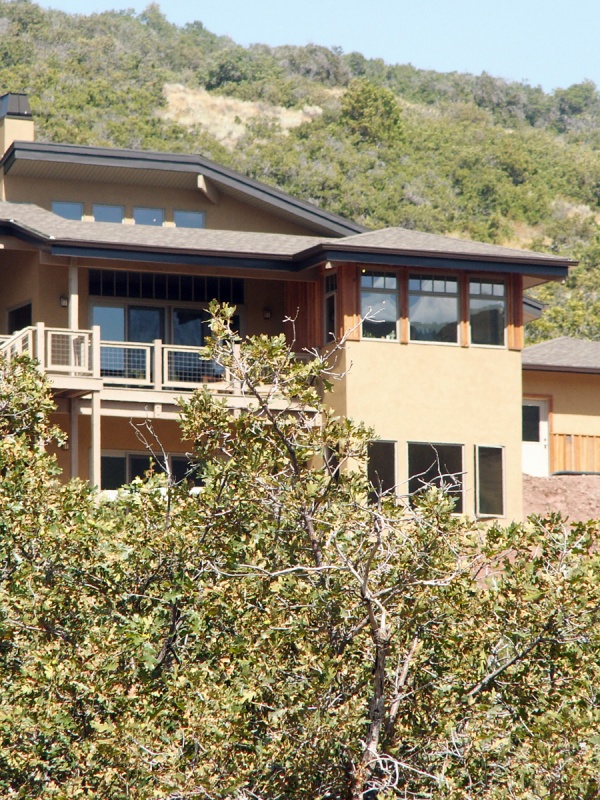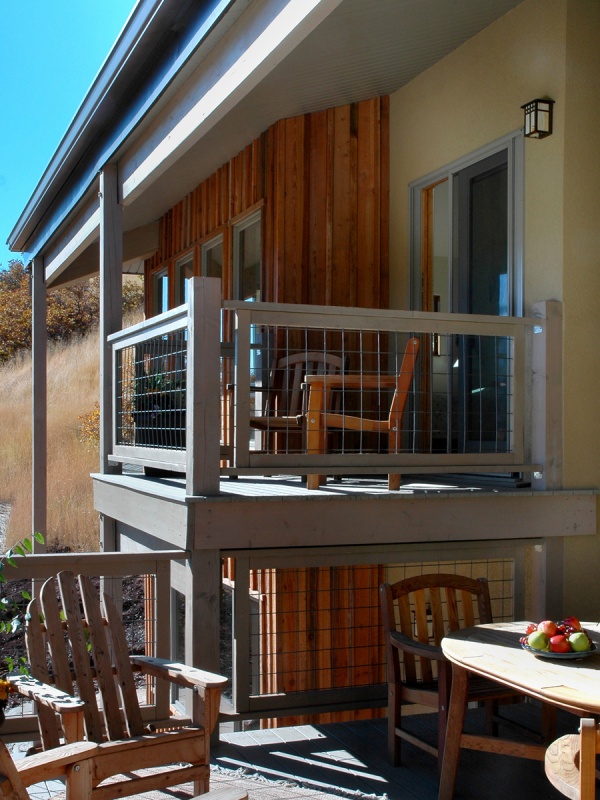 Site
Located on a scenic hillside in Emigration Canyon, the steep slope construction offered its own unique challenges. Protection of existing vegetation and landscape throughout construction was a top priority. With the high elevation and dry climate, a xeriscaped landscape provides an efficient way to maintain outdoor quality utilizing a cistern to capture rain and wastewater to irrigate the garden. A detached garage prevents contaminants from entering the home while a permeable driveway reduces stormwater runoff.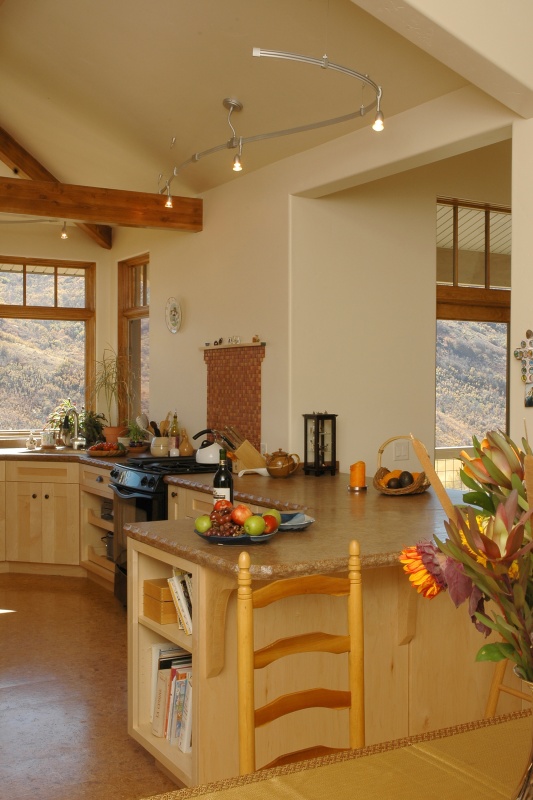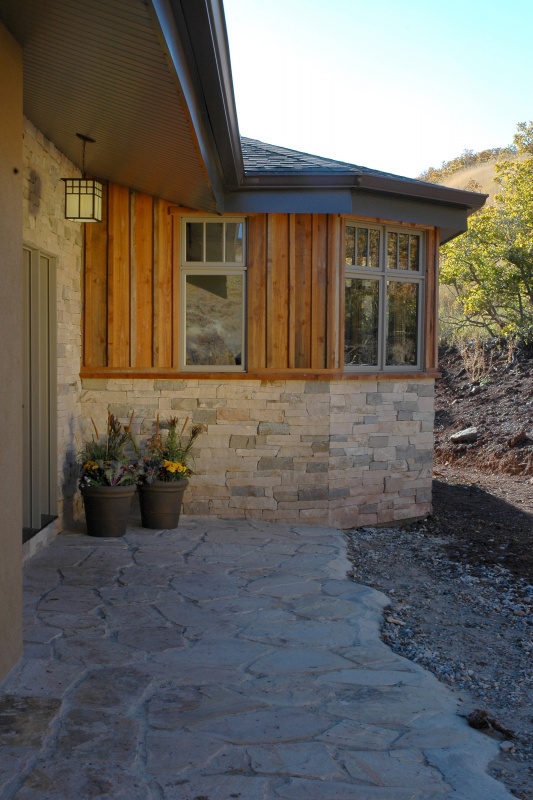 Materials
The home's walls and roof were constructed using Structurally Insulated Panels (or SIPs), giving it a tight envelope and maximizing the home's energy efficiency while still being breathable. A durable, low-maintenance exterior featured salvaged wood siding and posts as well as recycled content composite decking. For the interior flooring, bamboo and cork were chosen for their renewability and occupant comfort; concrete was also used for its durability and thermal storage capacity.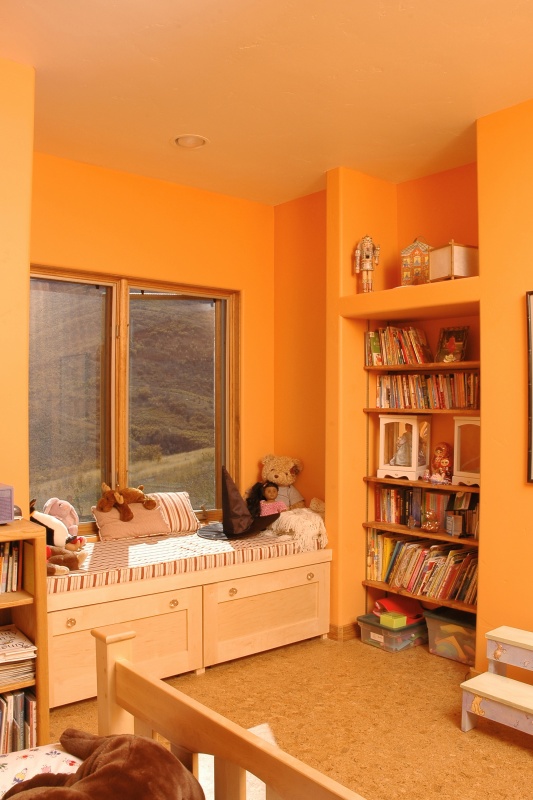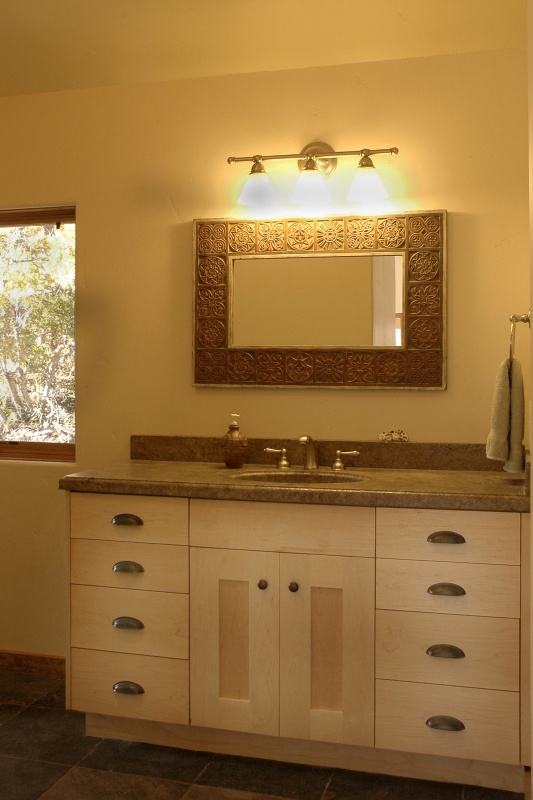 Interior quality
Operable windows give more flexibility for climate and fresh air control. Hard, cleanable surfaces and low-VOC paints, stains, and finishes reduce exposure to chemical contaminants and allergens.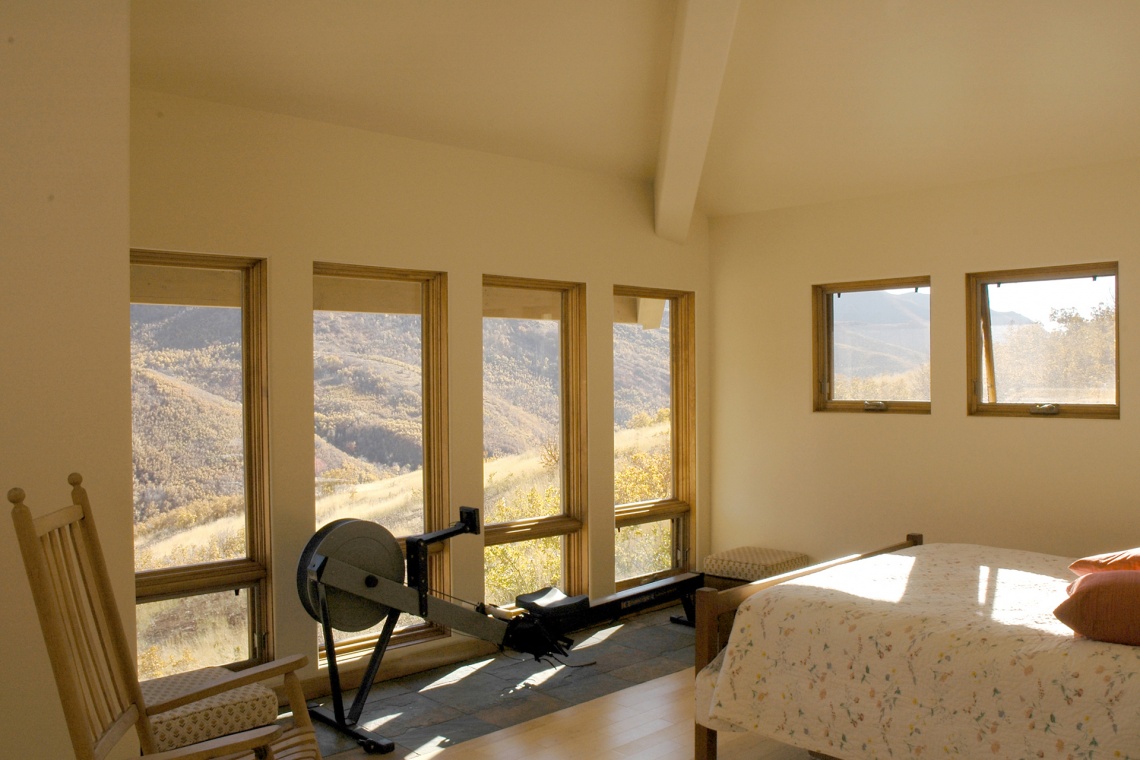 Energy & Water Efficiency
Energy-efficient lighting coupled with daylighting strategies minimizes daytime electricity usage. Indoor comfort is achieved by using design techniques such as passive solar, natural ventilation, south-facing orientation, and radiant heat floors. Water heating energy use is minimized through the use of on-demand heaters and solar hot water panels. A light-colored roof combined with properly sized overhangs help keep the interior climate from reaching extremes. Low-e windows throughout keep the heat out but let the mountain views in.