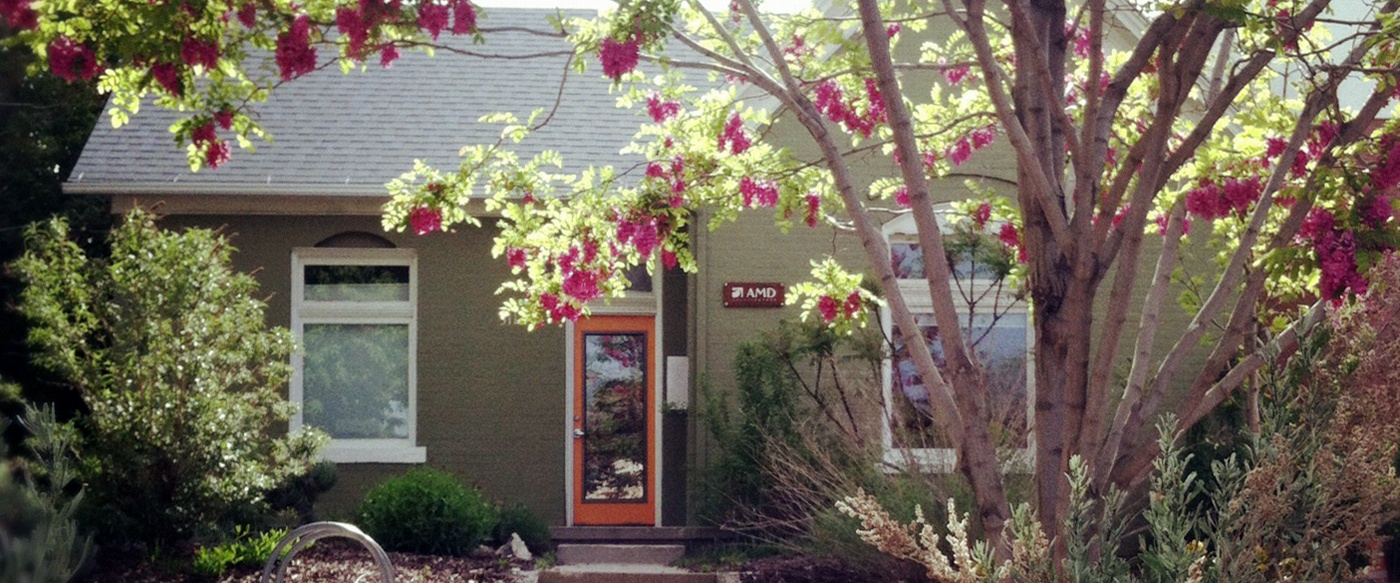 311 Office Suites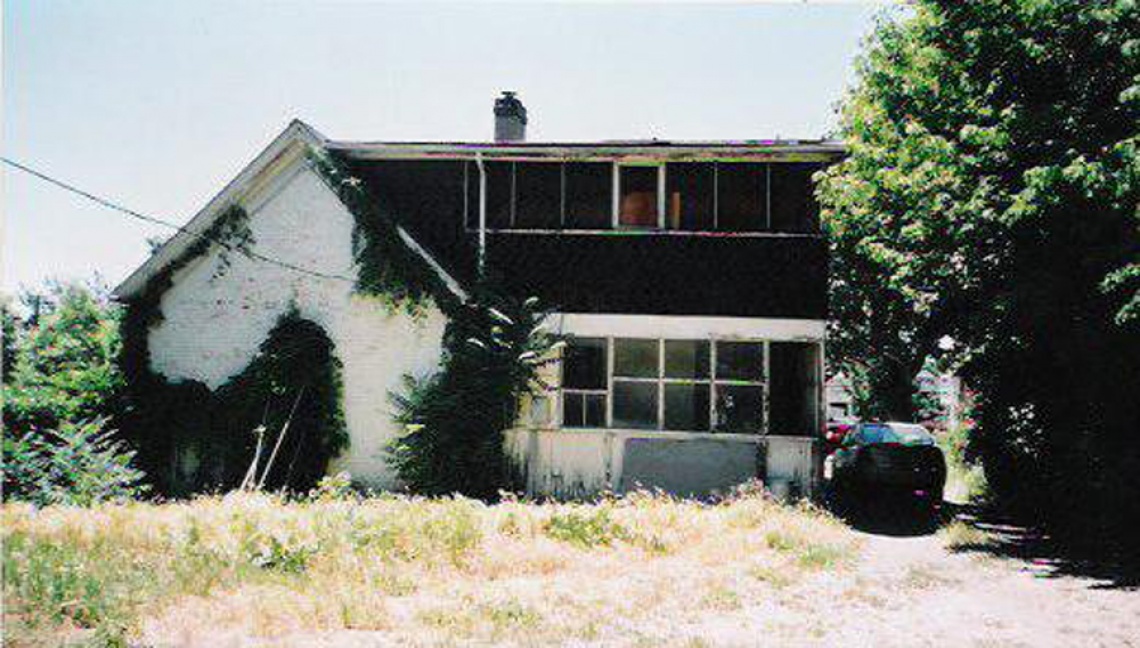 Built in 1896, this once simple yet beautiful Victorian home had suffered from decades of neglect and was in dire need of repair and renovation. Though deemed "uninhabitable" by the city, Angela Dean acquired this historic structure in July of 2003 along with a partner. The intention was to restore and update the property for use as the future home of AMD Architecture as well as other small businesses.
What makes this design stand apart from other traditional historic remodels are the many elements of sustainable design infused with historic renovation. The goal was to maintain the character and fabric of the historic elements while creating an environmentally responsible structure that meets modern needs. This entailed using renewable products, adding energy-efficient elements, and improving the structural stability of the original building. Every attempt was made to preserve the structure based on the philosophy of sustainability and ensure its long term viability.
If we look back to the turn of the century, we see the use of natural, local products and resources which were used to construct these timeless homes. They still stand over 100 years later with amazing integrity. It is a homage to these homes, that today we can still choose to build with renewable products and local resources while preserving our heritage. The quality of the adaptive re-use in this project will allow this structure to withstand the next 100 plus years of use.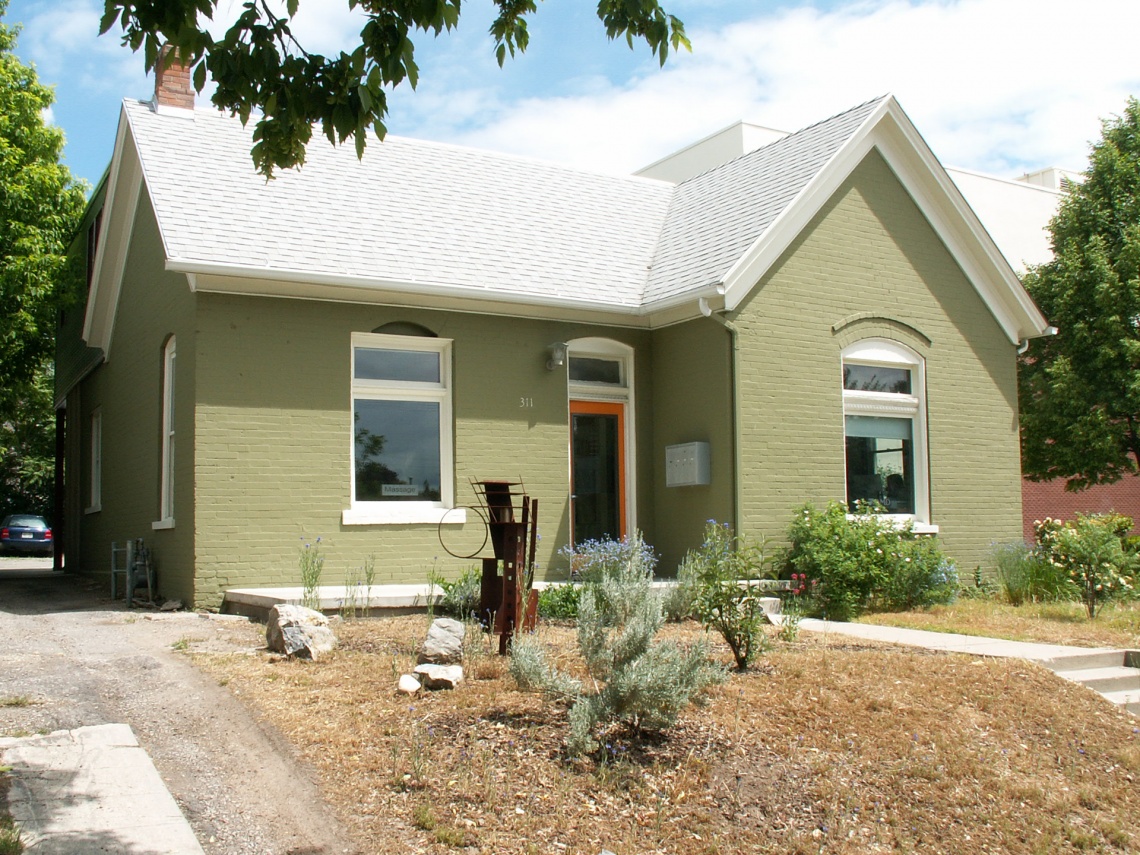 Design
The goal of the overall design was to maintain the character and fabric of the building's historic elements while creating a healthy and pleasant work space. This included improving the building's eastern exterior by updating a poorly constructed addition on the rear into an artistic combination of design elements.
Site
The office is 1/2 block from a Trax station with a bus stop nearby as well. Over half of the parking area is porous paving to minimize water runoff. Existing trees that were kept were selected to provide shade and conserve energy. The landscaping was designed around native and water-wise vegetation.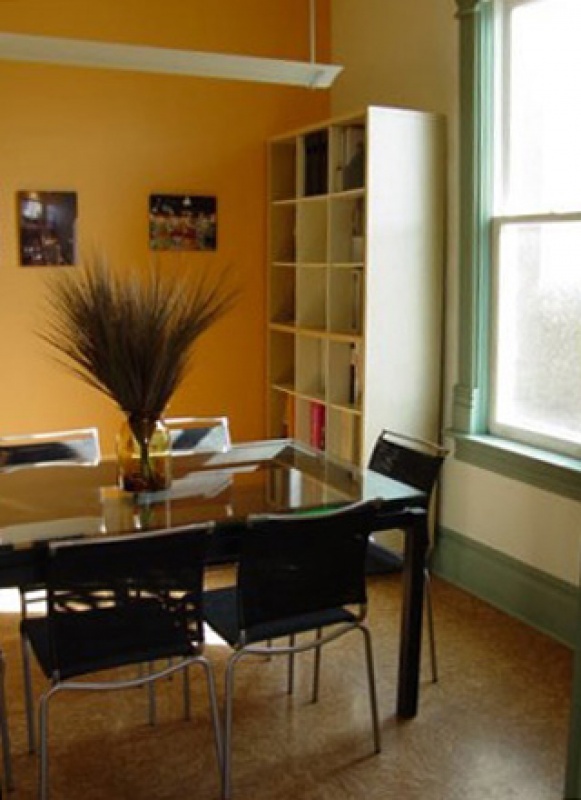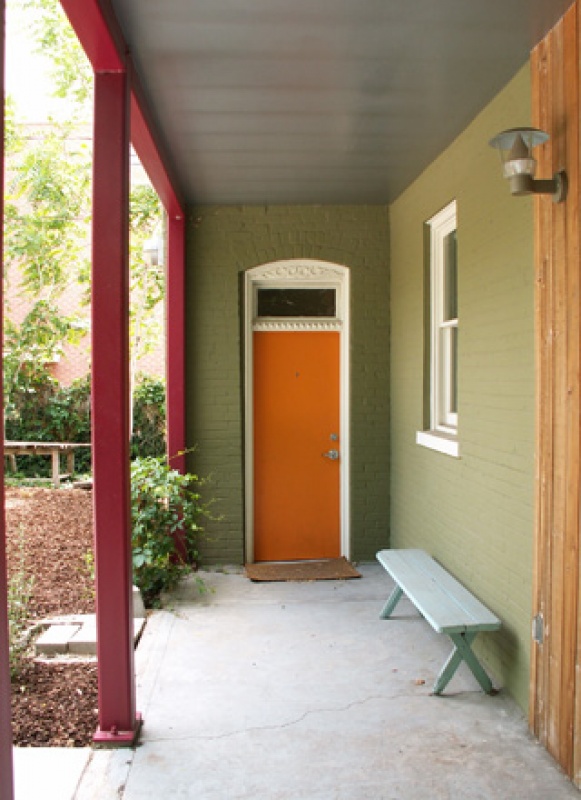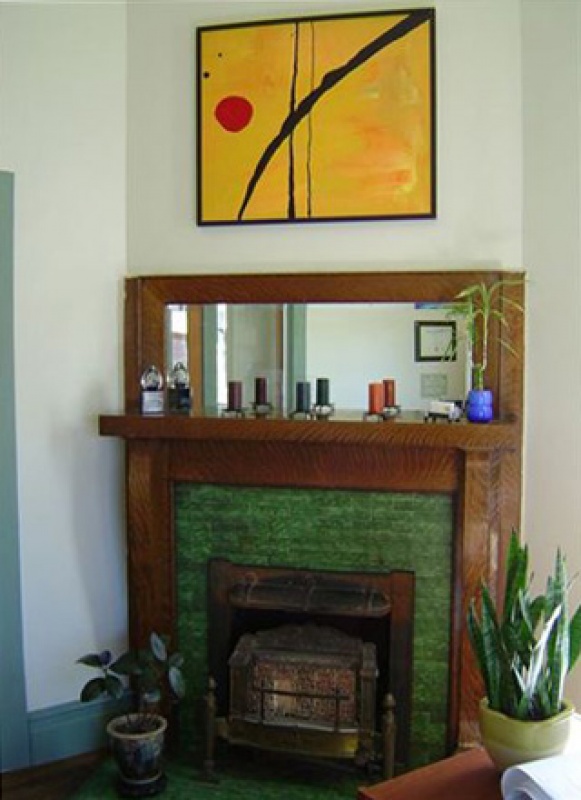 Materials
Materials were chosen based on their sustainability and durability. Renewable materials were chosen where applicable. Cork, bamboo, and recycled carpet were used for flooring. Low-maintenance exterior finishes were used such as recycled steel and Trestlewood siding. The conference room with its beautiful recycled cork flooring and modern lighting is in step with the original in-wall cabinetry. Open natural lighting and modern shelving accompany the 100 year old wood and stone fireplace in the main office.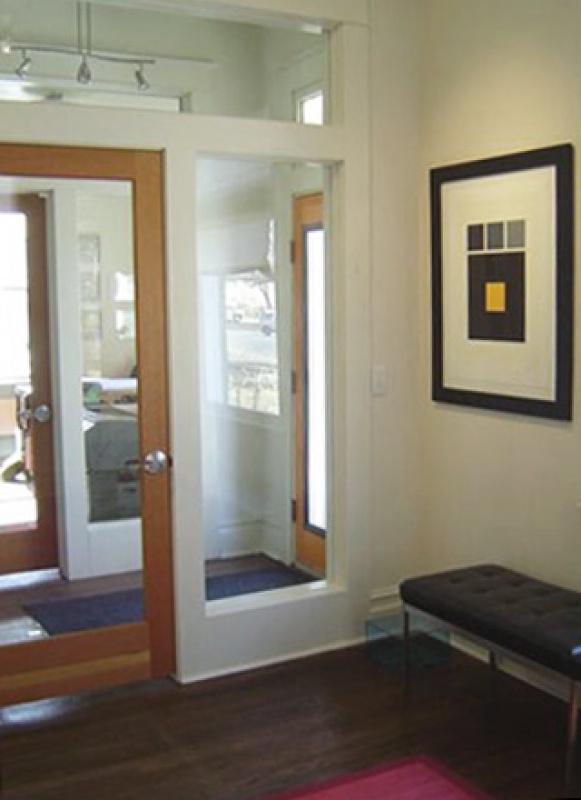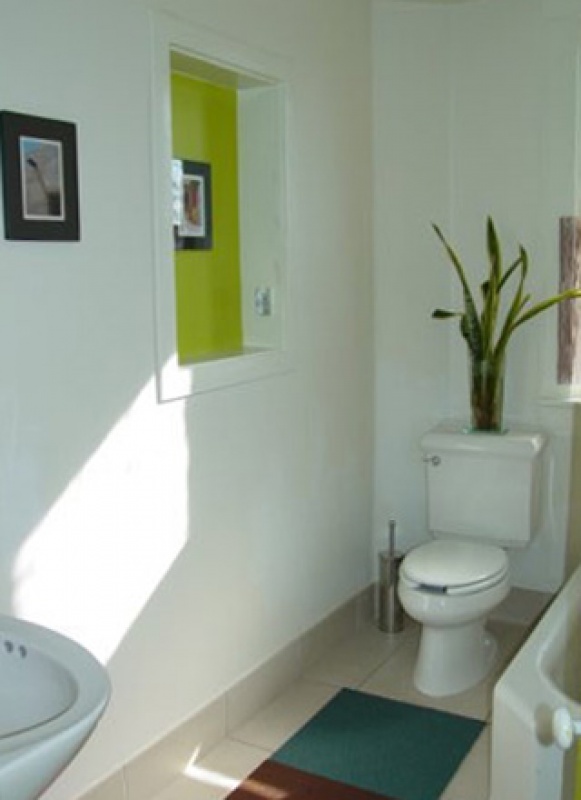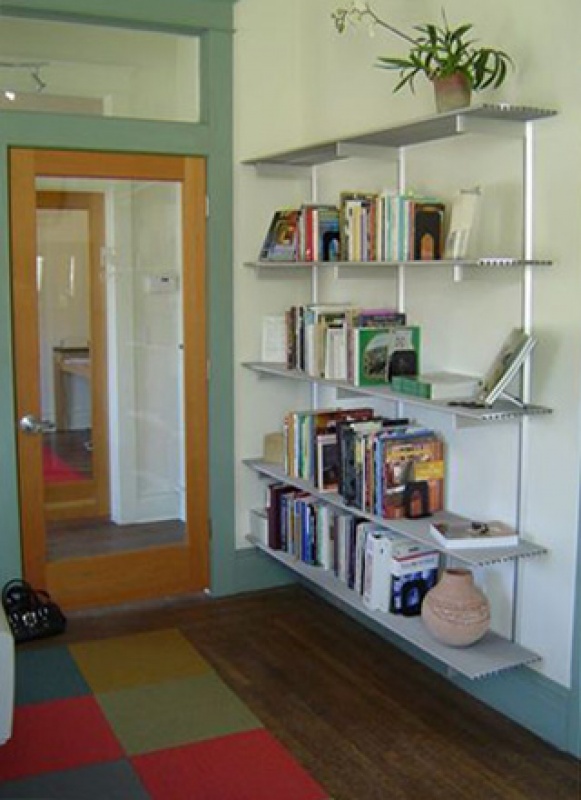 Interior Quality
Care was taken to select interior elements that maintained occupant health & wellness. The design took advantage of the open, natural daylighting in all of the spaces. Low-VOC paints, stains, and finishes were used throughout as well as hard, cleanable surfaces. Operable windows offer more options for climate and fresh air control.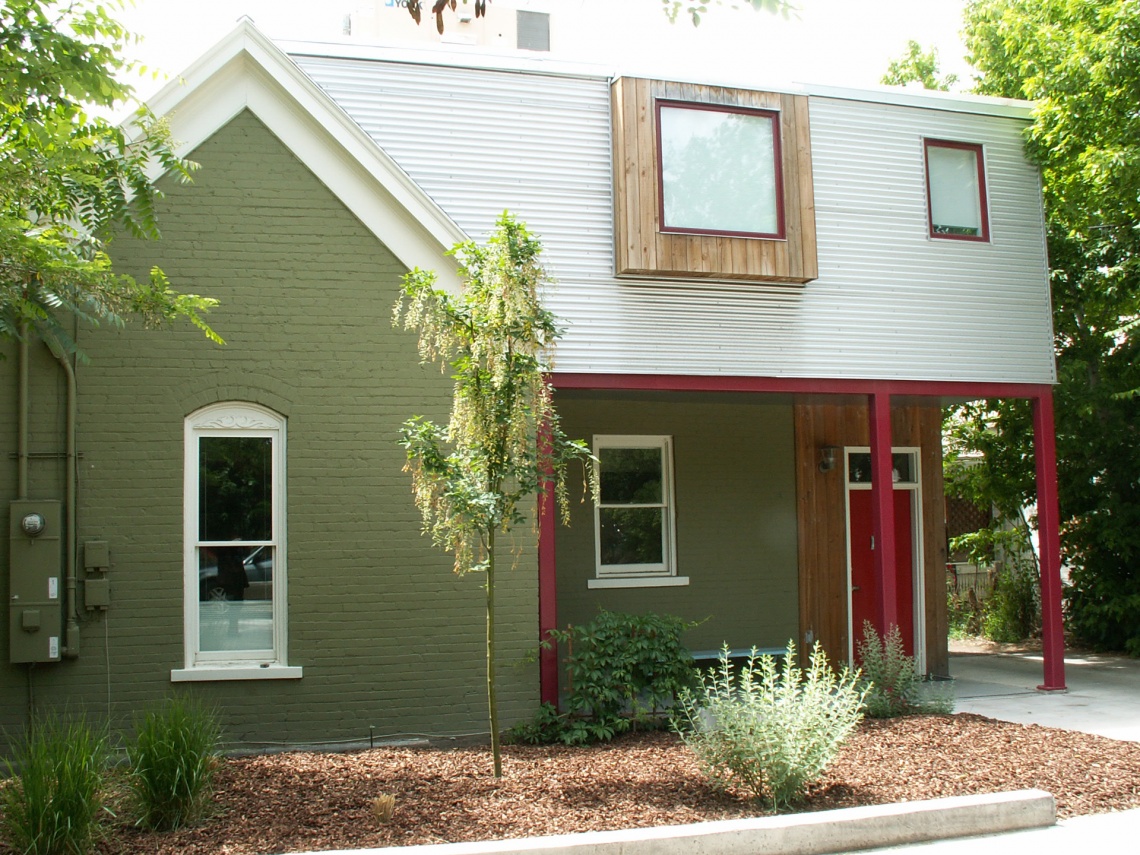 Energy & Water Efficiency
Many systems were utilized to create better energy and water efficiency. A "cool roof" surface helps reduce building overheating while the building's tightened up envelope, low-e windows, and improved insulation decrease energy usage. Energy-efficient systems for lighting and HVAC also contribute to the building's performance. On-demand water heaters were installed along with low-flow plumbing fixtures and the site is xeriscaped to reduce water consumption. Future plans for the site include taking advantage of the building's perfect southern exposure and roof angle by installing solar (PV) panels.